ROCKY MOUNTAIN JOE
STURTEVANT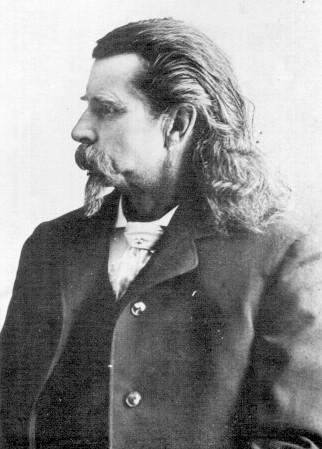 Joseph Bevier Sturtevant , known around Boulder, Colorado, as "Rocky Mountain Joe", was born in Boston, Massachusetts, on February 8, 1851. He had an adventurous career from boyhood until the time of his death.

Most of his early days were spent among Indians and those who fought the red men. When he was a young boy his father moved the family to Wisconsin where he became an Indian trader. Young Joseph lived among the Indians and adopted many of their ways, learning to shoot a rifle and becoming an expert horseman. He later was apprenticed as a broom-maker and was supposed to remain as an apprentice until he was twenty-one years of age, but Dan Costello's circus came through the country, and the "Big Top" with its animals, performers, and travel had such an appeal to young, romantic Joseph B. Sturtevant, that he left the drab life of broom making and joined the circus.

He remained with Dan Costello until the outbreak of the Civil war. The circus was in Cairo, Illinois, when the 4th Wisconsin Cavalry arrived, and the excitement of military life appealed to Joseph stronger than the circus. He enlisted in the 4th Wisconsin Cavalry, and saw action in Mobile, Alabama, and In Baton Rouge, Louisiana.

When Indian trouble broke out on the Western frontier, Joseph made his way north and on September 3, 1863, joined General Sully's command. He participated in the battle of White Stone Hill, which dealt a severe blow to the Sioux.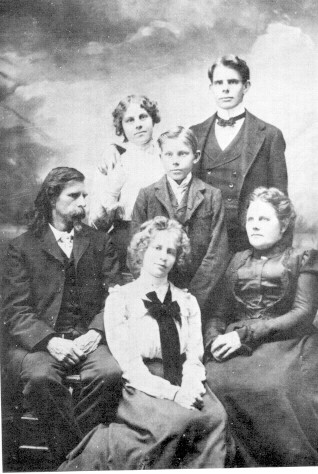 His next big Indian fight took place on August 2, 1867, under Major James Power. Thirty-one men, Including Sturtevant, held off nearly three thousand Indians for a short time. Later, Joseph, with one of his companions, was captured. They were staked to the ground to be burned by their captors, but both of them escaped during a heavy rain storm and returned to their command.

Sturtevant was given the task of carrying mail from Fort Stevenson on the Missouri River to Fort Totten, Dakota Territory, and in July 1868, was captured by a band of Sioux Indians under the leadership of the great Chief Sitting Bull. He remained their prisoner for nearly two years. In 1870, he and another companion escaped by floating down the Missouri River from the site of Fort Berthold to Council Bluffs, Iowa.

In 1873, he returned to Dakota Territory, where he joined the forces of General Custer as a scout. He was later transferred to Colonel Cook as an Indian scout.

The Rocky Mountains lured Joe, and he arrived In Boulder, Colorado, about 1874. He immediately liked the region and opened a paper hanging and decorating business. The picturesque garb of a trapper, with long hair hanging over his shoulders, gave Sturtevant the appearance of a true frontiersman, and it was not long before he was known as "Rocky Mountain Joe".

In 1874, he met Anna Lyckman and they were married two years later.


---

The above Is an excerpt from 'Rocky Mountain Joe' - by Nolie Mumey.

Photo credit goes to the Boulder Historical Society.


---

Rocky Mountain Joe also became a respected photographer and many of his photographs are now part of the 'outstanding collection known as the Karakehian Collection. The photographs date from around 1865 to 1940. This assortment includes photographs by William Henry Jackson and J.B. Sturtevant (a.k.a. Rocky Mountain Joe), both well-known western photographers. Many of the photographs illustrate historic Boulder, Aspen and many other Colorado towns and ghost towns.' His original glass plate negatives belong to the Boulder Historical Society The photographs are now for sale individually on the Internet!! Reference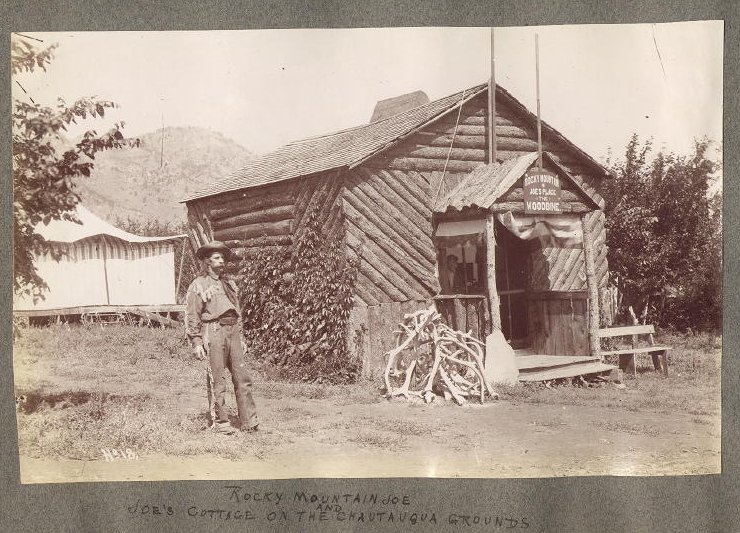 This is a vintage photograph showing 'Rocky Mountain Joe' Sturtevant standing beside a log house. A sign hangs on the house reading "Rocky Mountain Joe's Place The Woodbine." There is a pile of antlers to one side, and a curious onlooker peers from the doorway. The photograph is titled in ink "Rocky Mountain Joe and Joe's Cottage on the Chautauqua Grounds."

Joseph Sturtevant operated studios at several successive locations in Boulder as well as The Woodbine, a studio on the Chautauqua grounds where he became official photographer around the turn of the century.

The scope of Sturtevant's photographic work was wide-ranging and covered Boulder's coal mines on the plains to gold and silver camps in the mountains and included town panoramas, trains, wagons, schools, Boulder groups as well as summer groups at Chautauqua.
---
Search This Site for Names Here!



Custom Search

View Our Guestbook Sign Our Guestbook

Last Update 27th April 2010
<!!---------Remember to copy Counter.txt to root, set permissions to 666 and copy digit graphics to digits folder!!>